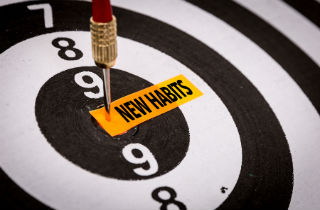 My Dear Addiction
                                                 By: Anonymous Contributor
Sometimes we feel that certain things that we struggle with aren't normal, make us feel out of place, or make us feel like we don't fit in with society. When you think of the word addiction, the first thing that probably comes to mind is, drug addiction, pornography addiction, or even an alcohol addiction. These may be the most common but what we fail to realize is everyone has an addiction that they struggle with. There are many more addictions that youth and adults struggle with such as, internet addiction, food addiction, shopping, and video game addictions.
I too struggle with an addiction that is very common, which is pornography. For years, I've struggled with it and even sometimes today I do. As a female I usually feel out of place and embarrassed because usually when you hear "pornography addiction" you mainly hear males share their own personal experiences with that. I tried to hide it from God. I would get up every Saturday and still come to church, smile, sing, participate in other activities, listen to other people's testimonies, and hear pastors talk about how it is a sin. In my mind I was embarrassed and ashamed! I thought this was something I could hide from God and bring all my other problems/ issues to Him.
I know I'm not the only one who has tried to hide things from the Father or has been ashamed to confess something to Him. When we go through stuff like this, some people tend to run from God. I've realized that you can't hide anything from God no matter how hard you try. You can try to run from the Lord, but you can't hide. You can hide things from people in the church of course but not from God. God loves the unholiest and the most imperfect parts of you and he will never be ashamed of you because you're his child. When it comes to healing, there's always a process to move past it, but you have to be open to healing and stop trying to hide things from God and actually take it to Him. You have to trust God in order to get through anything you go through. Lastly, Philippians 4:13 says…."I can do all things through Christ that strengthens me." You can get through this with the Lord's help! All things are possible and you are not alone no matter what addiction you have.
Songs that help me overcome: Make Me Over– The Walls Group; I Can Do All Things Thru Christ That Strengthens Me– Christina Bell, Kierra Sheard, Shelea Frazier, Raven Goodwin, & Angela Birchett