The Blessing in Your Trauma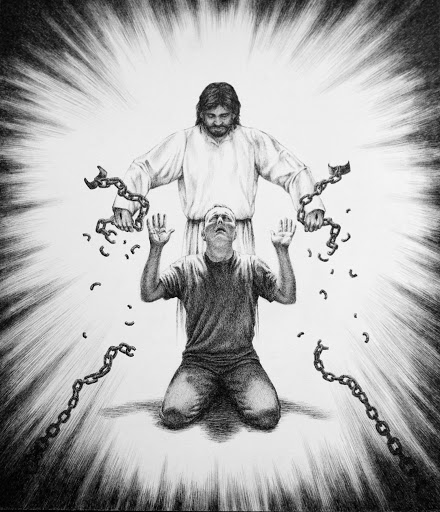 The Blessing in Your Trauma
April 3, 2020
By: Erinn Williams
I didn't realize it at the time, but I was in an abusive relationship. Mostly verbal abuse, but at times it turned physical. That experience left me with guilt, shame, embarrassment and more. When we finally broke up, I was relieved but also felt a sense of grief over a relationship that did not turn out how I expected or planned. Life throws us curveballs all the time! It could be a goal we couldn't reach, the death of a loved one, a traumatic experience or, in my case, an abusive, toxic relationship. Trauma, loss and failure can leave us in bondage to a multitude of "demons". Guilt, shame, low self-esteem, depression, addiction, you name it.
While in bondage it's easy to feel like there's no way out and you're stuck there forever. At times, I felt like I would always be too weak to leave that toxic situation. I also felt as though the shame of being the kind of woman that allowed that kind of treatment would never go away.
But the great thing is that God has the power to help us break all of those chains. Not only that, but God already had a plan for you to achieve something beautiful out of those trials. Despite the tribulations you face, the fact that you're still standing shows that God has given you the strength you need to break out of whatever binds you and move forward. Although it never seems like it, the blessing in our failure, trauma, loss, etc, is that God provides us a chance to learn important lessons about ourselves, develop resilience and most importantly, grow closer to God in the process.
When God released me from bondage, I finally let go of the shame, guilt and embarrassment. I learned what it was within me that kept me in such a toxic situation. I was able to avoid running into the same issues and find fulfillment in healthier relationships. And I have even been able to help others that find themselves facing the same issues, which I believe was part of God's plan for me.
It may not happen overnight but freedom from bondage can and WILL happen. Shame, guilt, grief, and disappointments can be heartbreaking but they don't have to bind us or break us. We have something to look forward to. God has provided us the tools and strength we need to "break every chain;" we need only to set our minds to use them.
Self Reflection: You're a survivor! You've survived one of the biggest trials in your life. OR You're currently dealing with and surviving the greatest obstacle you've ever faced. What lesson have you learned about yourself AND about God?
Song of Inspiration: No Bondage – Jubilee Worship